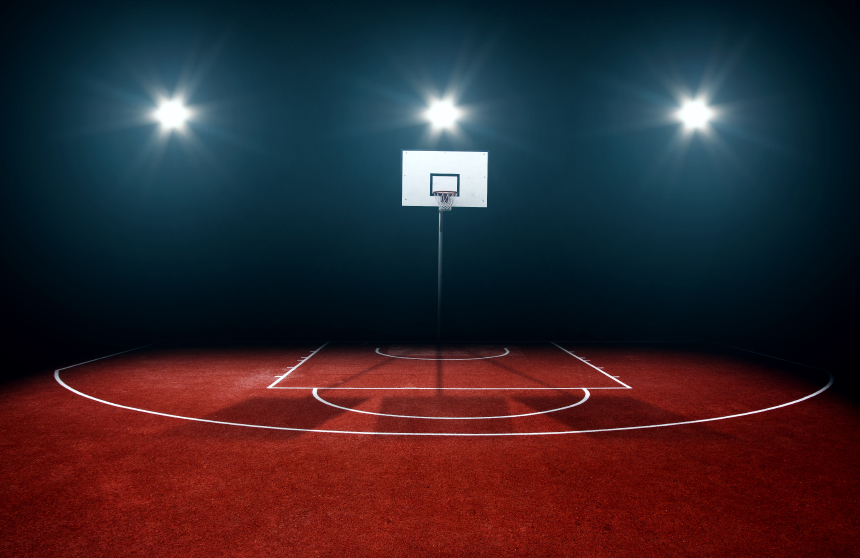 We are well into the first round of the NBA playoffs now, and the basketball so far has been slightly disappointing due to the large margins of victory. However, that doesn't diminish the quality of the fantasy basketball matchups, and there's still six weeks to make some money before basketball is over. The one aspect of the playoffs that has stood out the most is how much players' stats have been inflated. Role players are all of a sudden scoring far more than they used to, and guys who never contributed much before are putting up high numbers. On the other hand, some stars have struggled because the defenses are putting more pressure on them in these high-stakes face-offs. It's a new game in the fantasy basketball betting world, and here's how you can still dominate it in Week 26.
Raymond Felton
Remember Raymond Felton? If you don't, then it's probably because almost everyone else forgot he was in the league too, but now he seems to have come into his own. Buried behind Deron Williams, J.J. Barea, and injury issues, Felton has hardly made his mark on the 2015-16 NBA season. But he hasn't let that slow him down in the postseason. In the Mavericks' second game against the Thunder in Oklahoma City, Felton started for the injured Deron Williams and led his team to victory with 21 points, 11 rebounds, and three dimes. Not only was this his best game of the season, but Felton was extremely clutch, scoring six points in the games waning minutes to put the Mavs on top and secure the upset. He then proceeded to follow up that performance with 18 points, three rebounds, and four assists in a Game 3 loss. It's obvious that Dallas is leaning on Felton right now, so he's the optimal pick for your DFS lineup at around $4,700-$5,300 on FanDuel and DraftKings.
Tobias Harris
Tobias Harris is fitting in very well with the Detroit Pistons, and that has translated to consistent postseason play this year. He's scored 27 and 30 DFS points in his first two playoff games, and those were on the road against one of the best defensive teams in the league in the Cleveland Cavaliers. Now Harris gets to play in Detroit, and he's just as important to the Pistons' offense as anyone else right now. His versatility allows him to score both inside the paint and on the perimeter, and he shows that every time he hits the floor. Being guarded by LeBron James isn't the best matchup for him, but there will be times where he faces a lesser defender and should take advantage of that. He only costs approximately $5,900-$6,600 on FanDuel and DraftKings, so he's very affordable at the small forward position. The Pistons might not hang around much longer, so pick up Harris while you still can.
Mason Plumlee
Though it's rarely been a good idea to pick centers playing the Clippers this season, Mason Plumlee has proven that he can dominate Los Angeles. He was limited in Game 1, only scoring four points and grabbing five rebounds, but that can be attributed to solid Clippers defense and the blowout loss by the TrailBlazers. Plumlee rebounded from that in a big way in Game 2, putting up a ridiculous line of 17 points, 10 rebounds, and seven assists. These kind of stats are unheard of for Plumlee, and much better than most big men who face the Clippers. He gets to play in front of the always-raucous Blazers crowd in Game 3, so that should help him have another huge performance for Portland.  If the Blazers are going to steal a win, Plumlee is going to have to play big again. His price ranges ranges from $4,700-$5,300, so he's one of the best centers available for his value. Games 3 and 4 for Portland will be the optimal times to pick Mason Plumlee for your fantasy basketball betting lineups this postseason.