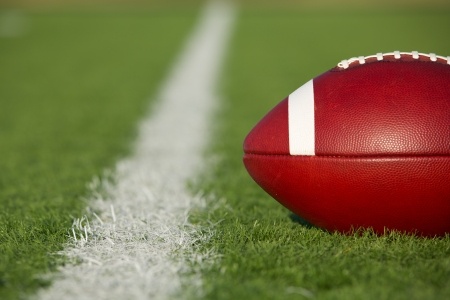 With the start of the brand new NFL season rapidly approaching, there will be many football fans eager to win big money by betting on their favorite players. It can't have escaped your notice that fantasy sports betting is fast becoming a huge business, but with both FanDuel and DraftKings going all-out ahead of Friday's big kick off, which company should you be siding with ahead of the 2017/18 campaign?
Just weeks ago, many predicted that both FanDuel and DraftKings would be working hand-in-hand in the lead up to the new football season, with the creases in a proposed merger seemingly all ironed out. However, a breakdown at the eleventh hour saw the two big hitters in the fantasy sports betting market call the whole thing off and go their separate ways. Now, the companies must go head-to-head in order to attract interest from football fans, with availability, special offers and tempting markets all playing their part.  
Availability
The first thing to consider before committing to one of the major fantasy sports betting companies is availability. Much has been made of this relatively new form of betting of late, with many U.S. states debating whether or not placing wagers on the individual performance of athletes constitutes a game of skill. Following months of struggle and lengthy court battles, DraftKings and FanDuel are now available to play in the majority of states, with the exception of Alabama, Arizona, Idaho, Iowa, Hawaii, Louisiana, Montana, Nevada and Washington, while disputes are still ongoing in Florida, Indiana, Missouri, Texas and Virginia.
Over the last year or so, DraftKings has expanded its business across the pond, with players in the U.K. now able to take advantage of the Boston-based company's NFL markets, as well as great contests in the English Premier League. This is not the case when it comes to FanDuel, which pulled out of the UK earlier this year to focus on matters in the U.S., a decision that was not greeted positively by its faithful bettors. Experts began to question whether FanDuel was in trouble, especially given the collapse of its deal with DraftKings, although bosses were quick to deny speculation.     
Signup Deals and Offers
For many punter, the lure of an enticing introductory offer is very difficult to ignore, and that is why both companies have pushed the boat out ahead of the new football season. With FanDuel, there is a NFL Welcome Free Play voucher available that allows new customers the opportunity to enter a specially organized contest free of charge. There is also an NFL Sunday Million voucher on offer that can be redeemed for any first deposit of between $10 and £99, while three vouchers can be obtained for deposits of over $100. Each voucher will grant players free entry into The NFL Sunday Million, a contest which, as the name suggests, will see one winning player presented with $1 million.     
Not to be outdone, DraftKings has gone all out in its pursuit of new custom ahead of the new NFL season. Not only can fresh-faced punters score one free entry to a contest of their choice, but free entry is also available into the site's NFL Billion Dollar Lineup, a contest that offers a guaranteed payout of $100,000 across all prize tiers.
Markets
While the new NFL season is obviously the major draw this September, there are a range of other markets to try, with DraftKings offering the likes of NBA, MLB and NHL, as well as golf, soccer, mixed martial arts, NASCAR and even eSports.
Having opted to retract its services from the UK, FanDuel made its intentions to focus on NFL crystal clear. That said, the site is still able to offer the additions of baseball, basketball and golf, although this is obviously still way off the selection available on DraftKings.
Which is Best for You?
With both sites determined to attract as much interest as possible, expect to see plenty of commercials in the lead up to Friday's first game between the New England Patriots and the Kansas City Chiefs. Both companies offer the usual apps for both tablet and mobile devices, while desktop sites are a given; however, DraftKings looks to be by far the most impressive site for first time gamers, with excellent offers, markets and a greater reach worldwide. Although, it will be interesting to see just how FanDuel performs having put so much time and effort into its NFL campaign over the last few months. In the end, it's really down to personal choice and, let's face it, if you simply cannot decide, you can always sign up to both.