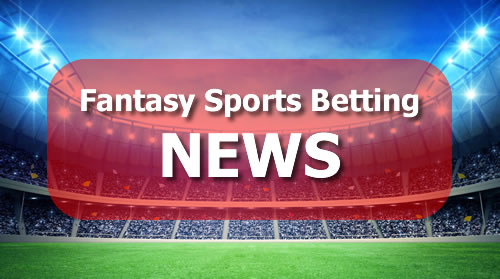 The planned merger between DraftKings and FanDuel will no longer go ahead after the two fantasy sports heavyweights decided to focus on growing independently. The announcement comes less than a month after competition regulators in the US moved to try and prevent a deal.
An agreement for the two businesses to come together was reached last November after a series of negotiations. Although they were long-standing rivals, it was felt that a merger would help them achieve a common goal, tackle regulatory issues and be beneficial to consumers.
However, US regulators recently expressed concerns that a newly-formed company would control too much of the market at over 90%, leaving FanDuel and DraftKings to pull the plug on their proposed deal.
FanDuel CEO Nigel Eccles said in a statement: "There is still enormous, untapped market opportunity for FanDuel, and we will continue to execute our strategy to grow our business and further expand the fantasy sports industry." DraftKings chief executive Jason Robbins added that his firm would be able to 'singularly focus' on growth, including internationally.
The fantasy sports industry has had to contend with legal and regulatory issues across several states over the last couple of years and it will be intriguing to see what impact the end of DraftKings and FanDuel's merger has on the industry. While both firms have been quick to reassure fans that the future remains bright, the ongoing disputes will make the process much more difficult.