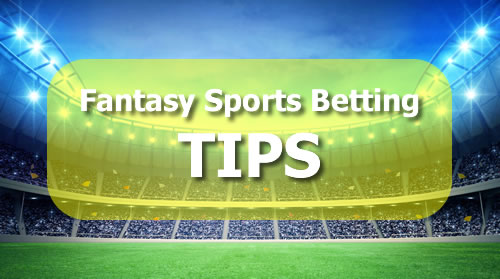 While the likes of Jordan Spieth, Rory McIlroy and Jason Day all take to the course to contest an amazing summer of golf, fantasy sports betting fans will be eager to make their selections count with a wide number of contests available.
First up in June is the U.S. Open at the stunning Oakmont Country Club in Pennsylvania. World number two Jordan Spieth will be looking to defend his 2015 title and reclaim the top spot from rival Jason Day. American Spieth is available for a salary of $12,300 with DraftKings, but it is worth noting that no player has retained this prestigious title for two years running since 1989, when fellow countryman Curtis Strange clinched back-to-back wins. Instead it may be worth looking towards two-times Masters champion Bubba Watson ($9,600 with DraftKings) as an addition to your fantasy golf betting roster. Watson has made nine out of nine cuts this term, but his best showing at the U.S. Open remains a fifth-placed finish in 2007. Regardless of previous outings, this could be his year as the 37-year-old looks to cement a place in his country's Ryder Cup team.
A month on and the world's golfing elite will travel to Troon for the Open Championship. Rory McIlroy will be hoping for a return to winning ways as he looks to emulate the sort of form that landed him this magnificent trophy in 2014. The Northern Irishman is available for $12,200 with DraftKings and has made an impressive eleven out of twelve cuts, as well as six top ten finishes, making him a real contender for any contest lineup. If you are looking for a slightly lower wage so that you can afford other players, Charles Howell may be worth considering. The American has made 16 of a possible 19 cuts and has five top 10 finishes under his belt. He may not be up there with the very best in the world, but the 2001 PGA Tour Rookie of the Year does provide consistency and is available for a snip at $7,400 with DraftKings.
While it can be tempting to fill your lineup with big name stars, that tactic may prove costly if they don't perform or an outsider takes a title – and all of the fantasy betting points you hoped your roster would rack up. It can prove difficult to balance a squad, whether you opt for a number of outstanding performers or a team of average, yet consistent players. For those gamers on a budget, two stars worth taking into consideration are Scott Brown ($5,900 with DraftKings) and Andrew Loupe ($6,100 with DraftKings). Both Americans have four top 10 rankings each and have made a total of 22 cuts between them. Select your line-up wisely and it could be you celebrating along with the golfing superstars this summer.