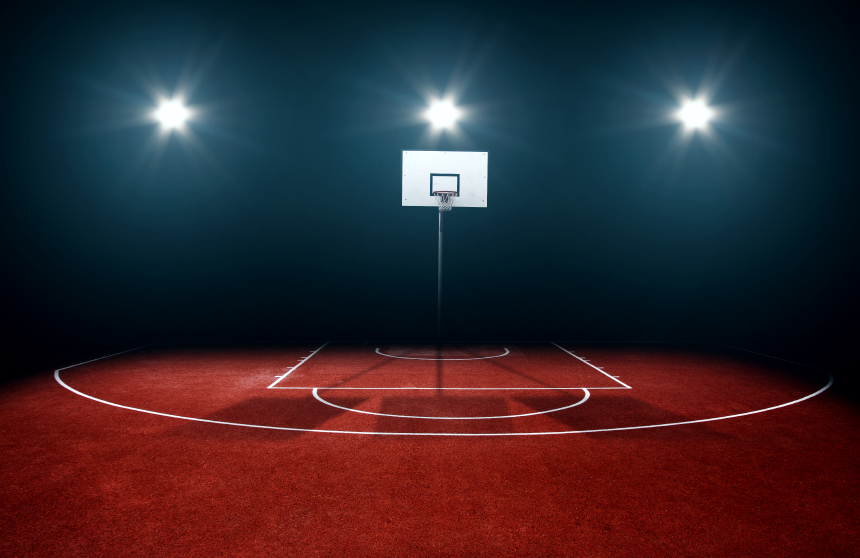 So far, the 2015-16 NBA season has given fans everything they could possibly ask for. Relatively healthy stars? Check. Competitive games across the board without a single hint of tanking yet? Check. Highlights galore? Check. The game of basketball is evolving before our very eyes; all we have to do is sit back and enjoy the ride.
While, in principle, selecting a Sam Antonio Spurs player for your Daily Fantasy Lineup is never a wise move due to their sharing of the ball and team play, Kawhi Leonard has proved his worth with fantastic play so far this year. He dropped 23 points, four rebounds, and two assists in a blowout win over the Hornets on Saturday, reaffirming his status as an elite small forward.
Last year's ROY Andrew Wiggins exploded for 31 points on Saturday, leading the upstart Timberwolves to a victory over the Bulls on the road. A true steal in all DFS formats, Wiggins will continue to take a large volume of shots every game because his teammates are so young and inexperienced. His dual attack of athleticism at the rim and a solid outside jumper makes him one of the most dangerous  sophomores in the NBA. Teammates such as first overall pick Karl-Anthony Towns and starting point guard Ricky Rubio also act as cheap, serviceable fantasy options if you have already spent your salary on star players. Towns especially has given the most bang for his buck, regularly putting up double-doubles. He finished with 17 points and 13 rebounds Saturday.
Shooting guard Kent Bazemore of the Atlanta Hawks remains one of the biggest surprises so far this year. The streaky Bazemore rarely saw the court with previous teams such as the Warriors and Lakers, but has experienced a resurgence in his career in Altanta. He is currently averaging 12 points, five rebounds, and three assists, and has also been a major contributor on the defensive end of the floor for the 7-2 Hawks. An under-the-radar fantasy choice, Bazemore has the ability to rack up 20+ points and a handful of every other star in the book on any given night, like when he scored 21 on Saturday. His increased minutes have raised his ceiling much higher, something all Daily Fantasy players should take notice of.
Anthony Davis, the heralded future "face of the NBA" has largely disappointed up to this point in the season. Although he has a stat line of 25/9/2, these numbers don't truly reflect his play. His 20+ point and 10+ rebound nights simply don't warrant paying around $11,000-$12,000 to insert him into your lineup. With the exception of a 43-point outing on November 6, Davis has struggled with his outside jump shot and free throw stroke enormously, which should seriously upset DFS players who drafted him. Until AD can get back into form and prove his consistency, stick with cheaper options at the PF slot like Kevin Love, Draymond Green, or LaMarcus Aldridge.
The Sacramento Kings vs Golden State Warriors game on Saturday, November 7 featured two grossly overrated fantasy options that cost way too much for their contributions to any lineup: Klay Thompson and Rudy Gay. Thompson, the lesser of the Splash Brothers on Golden State, has been nothing but mediocre. His stat line of 16/4/3 leaves much to be desired in all areas, but his scoring especially has declined. Everyone remembers Klay for his record-breaking 37 points in a quarter last year against these Sacramento Kings, but the son of the great David Thompson hasn't come close to playing like he did that day. Thompson has been noticeably less involved in the offense, and Stephen Curry quickly picked up the slack for him to keep the undefeated Dubs rolling. Until Thompson returns to All-Star form and 20+ ppg, stay away. Rudy Gay, small forward for the Kings, also suffers from being overrated. Never has this been more evident than this year, seeing as his Kings are 1-7 and he's averaging the lowest point total of his career since his rookie year nine years ago- 16.3. Even if six rebounds and three assist are added to that total every game, nothing about those numbers could justify the price tag of around $8,000-$9,000 he carries in fantasy every day. This could be the beginning of the end for Rudy Gay, and now is not the time to choose him for your lineup.
Houston Rockets shooting guard Marcus Thornton has shined throughout this season thus far, showing off his prolific shooting skills and scoring prowess on a Rocket's team that fits his style perfectly.  Houston's run-and-gun offense constantly gets him open jumpers, and having a beast of a center like Dwight Howard drawing defenders into the paint allows for numerous kick-outs back to Thornton.  He is averaging 16 points and five rebounds through five games, including a 16-point, four-rebound, 3-assist, and 3-steal performance in a win in Los Angeles against the Clippers on Saturday.  Thornton is certainly someone to keep your eye on, as his minutes could diminish while the Rockets continue to get healthy.  However, his extremely low asking prices and potential to get going on the offensive end make him a very intriguing pick.
While the names Kobe Bryant, LeBron James, and Carmelo Anthony all invoke memories of greatness, championships (minus Melo) and mind-blowing highlight plays, not one of them is a optimal Daily Fantasy pick right now.  Yes, Kobe has been undoubtably been the worst of these three, the prices placed on all three of them can't justify selecting them for your lineup.  Bryant, who is only putting up 17 ppg on an abysmal 32% from the field and 20% from three, has looked just plain old.  Entering the 20th year of his storied career, it's no wonder Kobe's game has declined his season-ending injuries of the past two years and the wear and tear he has endured is taken into account.  Not only that, but Bryant is posed to miss a significant amount of games already this year, such as back-to-back games, to save his energy and prevent further fatigue and possibly injury.  On Sunday, November 8, he sat out against the New York Knicks only to watch as his Lakers lost a close one, 99-95. Hands down, Kobe remains the worst possible pick for his price range in DFS today.
James, on the other hand, hasn't appeared to be deteriorating too much.  His explosiveness clearly isn't on the same level that it was when he was in Miami, but LeBron makes up for this with more assists and an efficient shooting line every night.  His stat line of 26/7/7 looks incredible on paper, but his stats so far this year haven't bested those of other star small forwards such as Kevin Durant or Paul George.  LeBron has just two 30+ point games through eight total games, which doesn't bode well for him considering the fact that, in the past, a stat liked that seemed to be a daily achievement for him.  The stat that jumps out the most is his 20% shooting from three-point land.  If LeBron can't shoot from downtown consistently and can't get around younger defenders like he used to all the time, then he has serious problems.  Getting his teammates more involved is great for the Cavaliers, but not for LeBron himself.  James's 29 points, six rebounds, and four assists against the Pacers on Sunday did nothing to sway me.  His price range of $10,000+ makes it just not worth it to select him unless he proves he can up his scoring and take his game back to the level it was at in the NBA Finals last year.
Carmelo Anthony seems to have lost a step as well.  The 31-year old, fresh off a season cut short from injury last year, has not shot the ball nearly as well as he usually does so far this season.  His 38% shooting from the field leaves much to be desired, and his sole 30+ point game stand represents his inconsistency from night to night.  When he's on, he's a must have.  However, its getting harder to bet on Melos shots to be falling on any given night these days.  With more young talent and even savvy veterans leading the New York Knicks back to the playoffs, Anthony will have to share the ball more if he wants to be truly great. Figures of 22 ppg and seven rpg aren't enough to convince me that I should spend $9,000-$10,000 just to insert him into my lineup.  His 24 points, eight rebounds, and two assists against the lowly Lakers on Sunday proved that, at this point, you can't trust Melo.