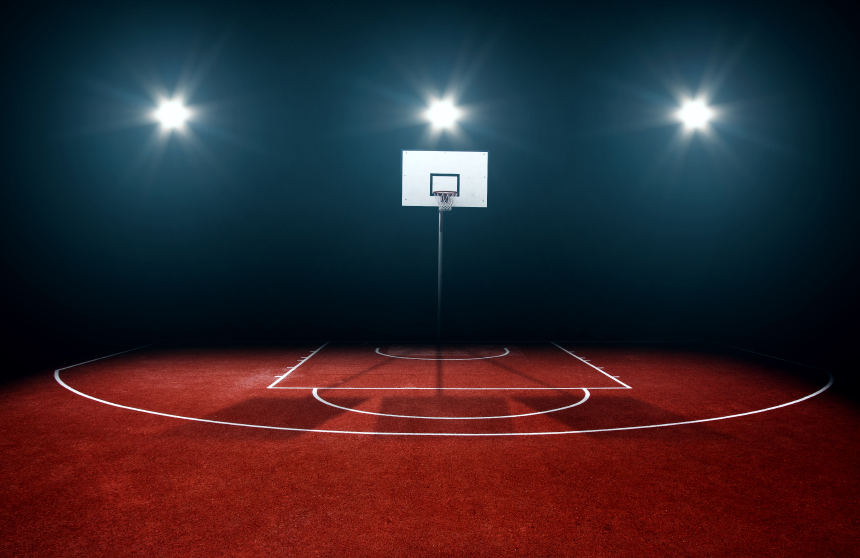 In order to be a top-notch DFS player, you must learn how to take advantage of injuries.  Whenever an NBA player goes down, there's always a backup who receives the starter's minutes and therefore has a much better chance of outperforming the other guys at his price point.  Winning lineups almost always contain backups who got starter's minutes not only because they are affordable, but because they are more involved in the offense.  You can keep an eye on such developments by using this NBA Week 12 tip guide – take advantage of them before anyone else does!
Devin Booker
Devin Booker, Phoenix Suns shooting guard, has certainly taken advantage of his situation with the team.  Ever since star guard Eric Bledsoe suffered a season-ending injury, Booker has shined.  The rookie out of Kentucky is a deadeye from long range, and is currently shooting 46% from three.  Before Bledsoe went down, Booker was only seeing 15-20 minutes a night.  Post-Bledsoe, he receives anywhere from 20-42 minutes per contest.  This increase in minutes has had an immediate impact on his numbers.  He has scored in double digits in eight of his last nine games, including a 21-point performance against the Sacramento Kings.  Booker's DFS price point is still low because he's a rookie and is just now coming on to the scene, but he's a bargain and must be taken against weak defenses.  He now shoots over twice as much as he used to earlier in the season, so involvement in the offense is not a problem.
Amir Johnson
Amir Johnson may not be the most popular pick in the DFS community, and that is exactly why he could give you a winning lineup.  The former Toronto Raptor-turned Boston Celtic has seemingly cemented himself into Boston's rotation for good.  After some injury problems and minutes restrictions earlier in the year, Johnson has broke out for six straight double-digit scoring performances.  He capped off that run on January 13 when he put up 14 points, 18 rebounds, six assists, and two steals in a victory over the Indiana Pacers.  Johnson's effective jump hook and ability to grab offensive rebounds make him a dangerous threat anytime he's in the paint.  Although the Celtics have a very deep frontcourt, expect them to ride Johnson down the stretch as long as he stays hot.
Nikola Jokic
Nikola Jokic has come out of nowhere this season to be one of the best young big men in the league.  As a member of the Denver Nuggets, the rookie Jokic is averaging nine points and six rebounds per contest.  He gets about 16-26 minutes a night, although the return of center Jusuf Nurkic has cut into that number.  Jokic's numbers might be decreasing at the moment, but he is still a great buy-low guy at the center position who allows you to select superstars in the other slots.  Jokic showed off his versatility when he had four points, seven rebounds, and nine assists in a win over the Charlotte Hornets on January 10.  Expect him to still play a significant role in the offense and continue to dominate less proficient big men in the post.