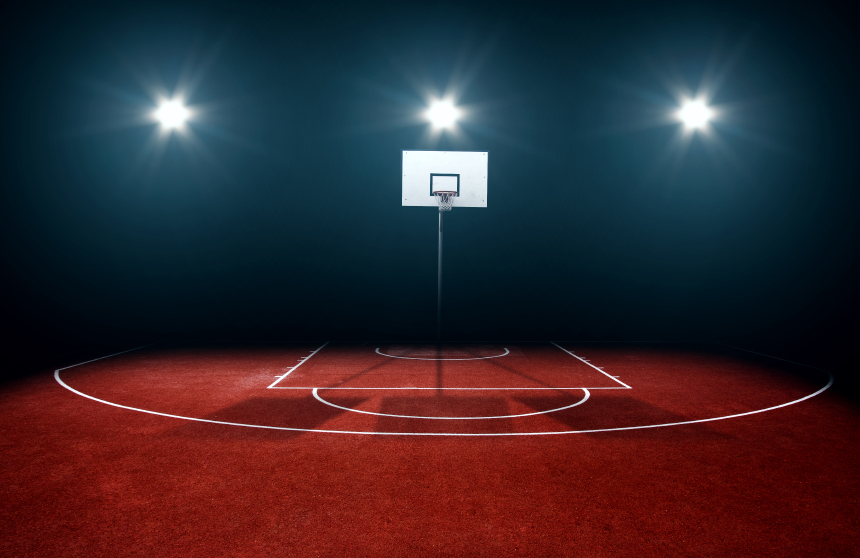 It's no coincidence that NBA All-Star Weekend starts on the Friday following the Super Bowl – they've got a captive audience restless for more sports action after the football finale. The Association's most entertaining three days of the year are a spectacle like no other, and the All-Star lineups are finally set from top to bottom. Some teams are striving to finish strong so they can carry some momentum going into the break, while others will welcome a few days respite from losing. Either way, the NBA is as exciting as ever and there has never been a better time to be a pro basketball fan. DFS will take a break along with the players beginning on Friday, February 12th, but this week presents the perfect opportunity for DFS grinders to grab some cash before taking a few days off. Get in with these NBA Week 14 tips so you can coast through this weekend's contests with ease.
Rodney Hood
Rodney Hood has rapidly become an elite option at the shooting guard position in the absence of teammate Alec Burks. Hood's season averages have jumped to 14 points, four rebounds, and three assists, and those don't even come close to reflecting his recent play. He has shot 47% from three in the month of January, and he is now shooting a season-high 13 shots per game. He has scored 23+ points in three of his last four games, culminated by a 29-point, six-rebound, five-assist outing against the New York Knicks. His DFS prices have risen, but they don't even come close to those of the big-name guys, making him an affordable player with a fantastic floor and a surprisingly high ceiling. You can't go wrong with picking Hood for your daily fantasy basketball roster while Burks remains on the shelf.
Stanley Johnson
Stanley Johnson, the eighth overall pick by the Detroit Pistons before this season, has lived up to and even exceeded expectations in his rookie year. Though he is averaging a modest eight points and four rebounds per game off the bench, Johnson provides a quality 24 minutes per contest and as well as a boost to the Detroit bench. His athleticism has never been questioned, but the small forward's shooting stroke certainly has. However, he shot 40% from the field in January and has shown progress as the season has gone on. He can be a punt play in DFS because his low minutes can sometimes limit his predictability, but he rarely disappoints on the court. His 18 points, three rebounds, and three assists on January 27th are just another reason to pick him for your fantasy basketball betting lineup in Week 14.
Gorgui Dieng
Gorgui Dieng is establishing himself as yet another skilled young prospect on the Minnesota Timberwolves. Though he plays in the shadow of uber-talented Karl-Anthony Towns, Dieng has quietly dominated weaker competition in the post. While at Louisville just three years ago, he showed little to no offensive ability and was mostly viewed as an energy guy and a defensive stopper. Despite that stigma, Dieng is currently averaging a career high eight points and six rebounds this season, and has even scored in double digits in 19 games out of a possible 47. During times like these when the majority of the elite NBA players play positions other than center, Dieng is a valuable commodity. He is an especially lucrative selection when playing at home, and he could be the catalyst for your lineup this week.