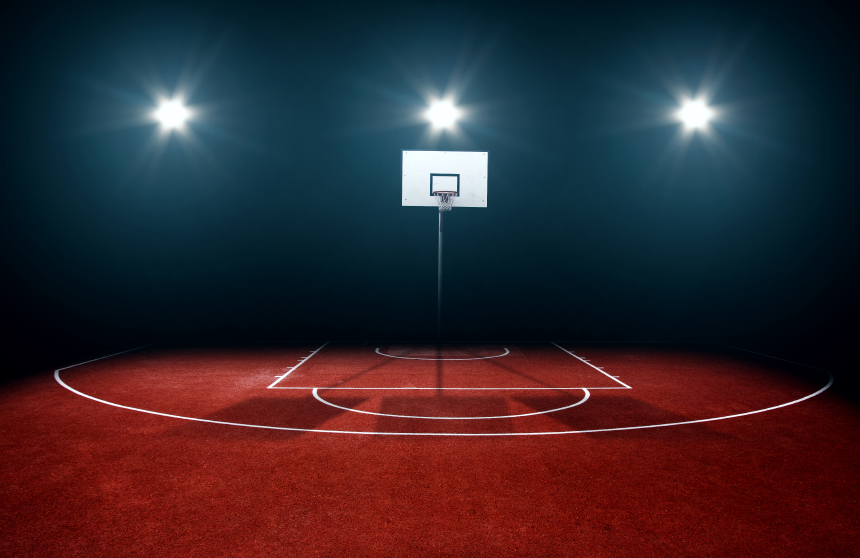 Although Week 18 didn't contain many surprises for NBA fans, it provided some of the best basketball we have seen in a while and arguably the best regular season game of all time. Teams like the Raptors and Warriors continued their dominance of their respective conferences, while other franchises like the Pelicans and Jazz suffered blows to their playoff aspirations. Regardless of their team's record, numerous individual players had great weeks and solidified their stock as potent DFS options. This NBA Week 18 roundup will show you how to use last week's action to win your fantasy basketball betting contests this week.
The Raptors are quietly destroying everyone in their path, and they are setting themselves up to be one of the more dangerous teams when the playoffs roll around. Their core duo of Kyle Lowry and DeMar DeRozan gives them 40-50 points a night and fantastic team leadership, while post players like Jonas Valanciunas and Bismack Biyombo provide much-needed rim protection. The most surprising aspect of the Raptors' historic run is the fact that they have done this largely without the help of DeMarre Carroll, their small forward they signed as a big-name free agent acquisition last summer. Carroll may not return for a while yet, but Lowry and DeRozan have been happy to pick up the scoring slack. DeRozan regularly scores 30-40 DFS points and is priced at just $7,700 on FanDuel and $7,300 on DraftKings, so he is a bargain at the shooting guard slot. Lowry, the true leader of the offense and of the team, is pricier at $9,000 on FanDuel and $8,600 on DraftKings but has a much higher ceiling, with the potential to score 50+ DFS points at least once a week. With these two at the helm, the Raptors' future is looking bright, as are the prospects for daily fantasy basketball fans.
Can anybody slow down the Warriors? After this week, the answer to that question remains a resounding "NO." MVP Stephen Curry is setting himself up to take that award again, and his teammates are playing fantastic team ball. Curry's scoring has been supplemented by All-Stars Klay Thompson and Draymond Green, and the addition of Anderson Varejao to the team has bolstered their frontcourt. With an against-the-odds overtime win over the Thunder in Oklahoma City on Saturday Night, Golden State is now 53-5 and will continue their quest for the best record in the history of the NBA. In Week 18 alone, Curry has broken and tied three of the biggest records a shooter can break. Against the Magic on Thursday, he hit a triple for his 128th consecutive game, breaking sharpshooter Kyle Korver's mark and once again cementing himself as one of the greatest shooters of all time. On Saturday, Curry then broke his own record of most threes in a single season by hitting his 287th triple of this season. To top it all off, he hit a game-winning three with less than a second left to bring his total for the game to 12, tying the record for most treys made in a single game. He currently costs around $10,600-$11,000 on Fanduel and $10,500-10,800 on DraftKings, but his value can't be quantified by a price right now. He has scored 60+ DFS points in his last four games, and simply can't be stopped when the ball is in his hands. All hail the MVP!