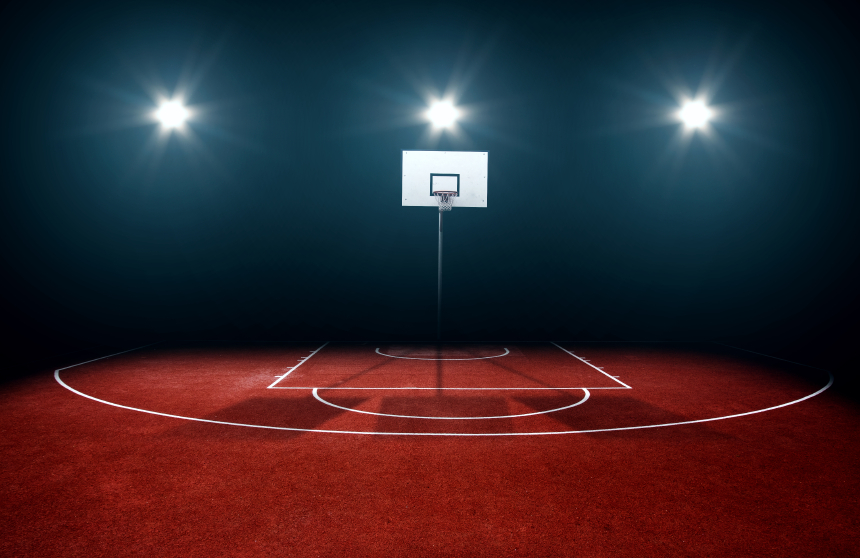 Certain NBA players just linger at the bottom of daily fantasy sports, seeming like questionable picks when they're actually inconspicuous lottery tickets.  Picking them all – well, that's impossible.  Nobody can correctly guess the right combination of guys who will perform the best for their value on any single night, but just coming close to achieving this perfect lineup could win you some serious cash.  Here are the players that only you and I know will outperform their projections for this week.
Andrew Wiggins
On his entrance into the NBA, many heralded Andrew Wiggins as the heir-apparent to Michael Jordan and the NBA's next big superstar.  While he hasn't lived up to those lofty expectations yet, his progress has been significant.  With the exception of a still-developing jump shot, Wiggins's game is nearly flawless.  Sheer athleticism allows the small forward to get to the rim and finish with ease, and his extraordinary leaping ability earns him numerous rebounds and solid defensive plays as well.  His 20 points per game leads the Minnesota Timberwolves, and his 18 shots per game places insurance that, no matter what, he will give you a solid game on the offensive end every night.  The low prices that daily fantasy sites tag him with are probably due to some minor injuries Wiggins recently recovered from and the inconsistent play of a young team like Minnesota, but he is undoubtably a must-pick in all formats this week.
Emmanuel Mudiay
The seventh pick from this year's draft, Emmanuel Mudiay has turned heads with his play of late.  The long, crafty Denver Nuggets point guard has stepped into former Nugget (current Houston Rockets) Ty Lawson's leadership role with ease.  Outside shooting is a glaring hole in Mudiay's game at this point, but he has managed to dominate games in other ways anyway.  With the bevy of minutes he receives on the rebuilding Nuggets and his rock-solid stat line of 13/4/6, Mudiay represents arguably the most valuable and affordable rookie in the entire NBA.  He has been especially hot in his past three games, combining for 47 points, 13 rebounds, and 21 assist over that span.  Put him in your lineup while you can, because his stock is rising fast.
Jahlil Okafor
If you haven't already noticed the trend, here it is: young players on bottom-feeding teams rack up eye-popping stats because of their minutes, high shot volume, and more freedom to play their respective games.  Case in point: Philadelphia 76ers rookie center Jahlil Okafor.  NCAA champion with Duke last year and the third overall pick in the 2015 draft, 76ers management definitely expected "Big Jah" to make an immediate impact once he stepped foot onto an NBA court.  They have certainly been right so far.  Okafor's ridiculous pace of 21 points, seven rebounds, and nearly two blocks per game might not continue for too much longer, but as of right now he is unstoppable.  With impeccable footwork in the post and a soft touch around the rim, it's easy to see why his game has transitioned so smoothly from college to the pros.  Because Okafor is a rookie and because he plays for a 76ers team where any player could go off on any night without warning, Jahlil's price is incredibly low.  Now is the time to put Jahlil Okafor in your DFS lineup.