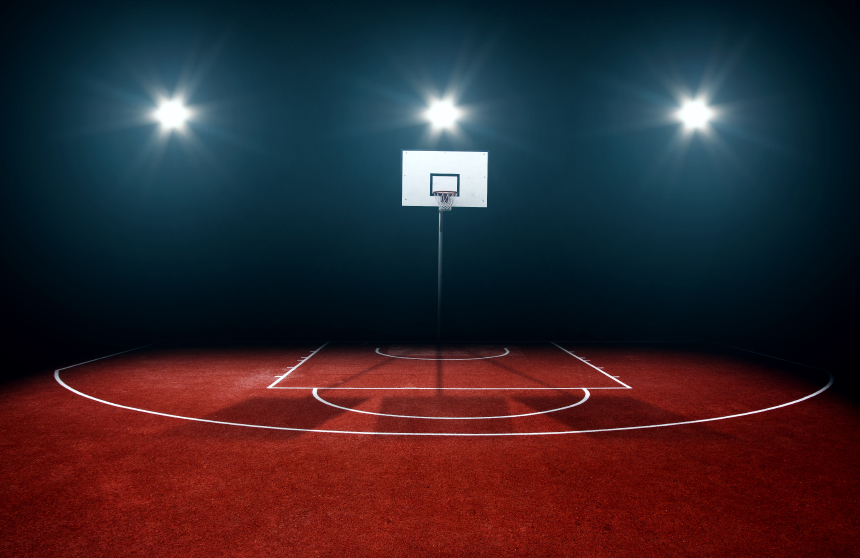 You may have thought the Finals were over, but LeBron James once again proved his greatness by leading his Cavaliers to a resounding 137-116 victory over the Warriors in Game 4 of the NBA Finals. Cleveland made a statement with a record-setting 86 first-half points and never looked back on their way to ruining the Dubs' perfect postseason. However, they'll have their work cut out for them as they head to Golden State for Game 5. Just like last year, the Cavs will have to win three straight games – two on the road – in order to take home another Larry O'Brien trophy. They've done it once, and we'll see if they can do it again. Here's who you should pick for yourfantasy basketball squad this week.
Stephen Curry
Stephen Curry was red hot in Games 1 – 3, but failed to make an appearance in Game 4. The Warriors can't afford for him to disappear again, so expect him to have a breakout night on Monday. Despite his no-show, Curry's still averaging 25 points, nine assists, and nine rebounds per game in the Finals. He's also shooting 43% from downtown and has missed just one free throw in 24 attempts. Curry's three-point proficiency continues to be the most dominant part of his game, but his surprisingly high rebound totals pad his DFS numbers nicely. He will cost you around $10,000 on FanDuel and $9,000 and DraftKings, but that'll be more than worth it if he can lead the Warriors to another championship.
Draymond Green
The Warriors simply cannot win if Draymond Green isn't making wide-open three point looks. The Cavaliers stifled their potent offense in Game 4 by doubling Curry, Durant, and Thompson off screens – purposely leaving Green open for uncontested jumpers from all around the arc.  Despite this, he was 1 – 6 from downtown and an abysmal 6 – 16 from the field. He's struggled mightily in these Finals, shooting just 25% from three and 36% from the field. Green is yet another player who will have to turn his game around and start hitting shots in order for Golden State to get back on track and capture the title they deserve. He'll cost you around $8,000.
Kyrie Irving
Kyrie Irving showed up and showed out in Game 4, but that wasn't enough for Cleveland to win an NBA championship. He'll have to break out of his inconsistent funk and start leading his team along with LeBron James if the Cavs hope to have any chance of stealing Game 5 in Oakland. He dropped 40 and 38 in the Cavaliers' two home games, but failed to reach 25 points in either of their games at Golden State. Irving will need to keep his hot hand from downtown and continue to finish deftly at the rim against the Warriors in front of an unfamiliar crowd. His NBA Finals averages of 30 points, four rebounds, and four assists prove that he has the talent to do it. Come Monday, we'll see if he has the mettle.  He'll cost you around $8,500.