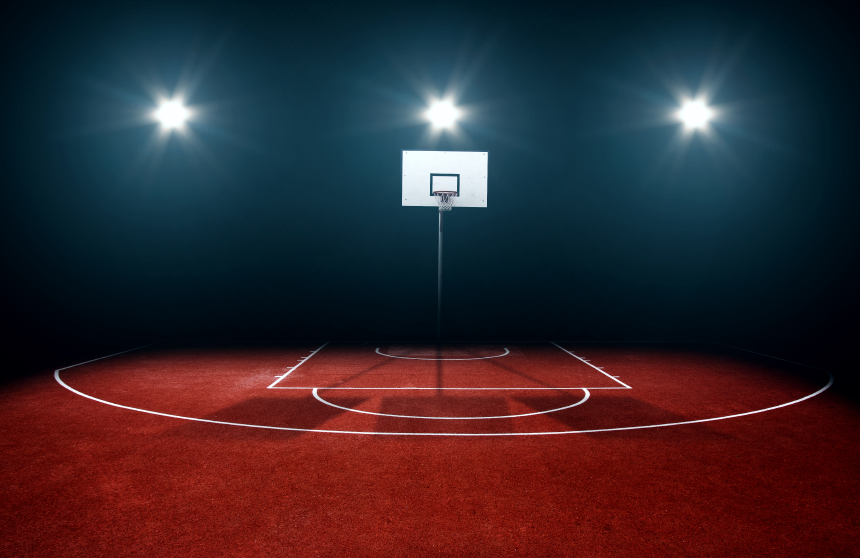 The optimum DFS lineup always has a balanced mix of stars and role players.  To discern which players to pick, you must consider many factors.  Among them are the defense that player is up against, his ceiling, his consistency, and his health.  Here are the guys that are superior in all of those categories and will prove to be the best options for your fantasy basketball lineup in Week 7.
C.J. McCollum
C.J. McCollum, the starting shooting guard for the Portland Trailblazers, has surprised many with his outstanding play so far this year.  The 24-year-old out of Lehigh has averaged an outstanding 20 points per game to go along with three rebounds and three assists, borderline All-Star numbers.  The idea of McCollum even being in the All-Star conversation is shocking considering he had never averaged more than seven points or 15 minutes per game before in his NBA career.  With the exits of fellow shooting guards Wesley Matthews and Aaron Afflalo, McCollum quickly took over that role in the Blazers offense.  He has been an incredibly efficient scorer, shooting 42% from the field, 38% from three, and 88% from the free throw line.  C.J. displayed his confidence and pure scoring talent when he 24 points, three rebounds, and five assists on the road against the stingy Cleveland Cavaliers on December 8.  He still goes for a fairly low price at this point, so now is the time to buy in on C.J. McCollum.
Jon Leuer
Unless you live in Phoenix and follow the Suns very closely, you probably don't know who Jon Leuer is.  However, the backup power forward has received the starting nod following teammate Markieff Morris's fallout with coach Jeff Hornacek.  Morris was reported to have argued with Hornacek during a game, and their relationship has gone sour.  On top of that, he missed the last game due to illness and has had trade rumors swirling over his head ever since the season started.  Leuer has taken advantage of this chaos and played very well as a substitute Morris.  In his seven games as a starter, he has averaged 11 points and six rebounds per game in 28 minutes as opposed to six points and five rebounds in 15 minutes off the bench.  He can be bought at a fantastically low price, so insert Leuer into your lineup for the time being until Morris returns.
Ian Mahinmi
Without Roy Hibbert manning the center position for the Indiana Pacers any longer, Mahinmi has done a very solid job in his stead.  He has averaged eight points and seven rebounds in 24 minutes, all career highs.  His 1.4 blocks per game prove his solid defensive abilities, and he has even shot 55% from the field.  The only facet of his game that Mahinmi has struggled with is free throws; he has shot only 46% from the line at this point in the season.  However, this doesn't detract much from his DFS value.  Rookie Myles Turner is still on the injury report for the Pacers, leaving only Jordan Hill to compete with Mahinmi for minutes.  While Ian Mahinmi's basketball skills leave much to be desired, his ability to consistently put up double-doubles and his low price make him a steal for Daily Fantasy Basketball in Week 7.