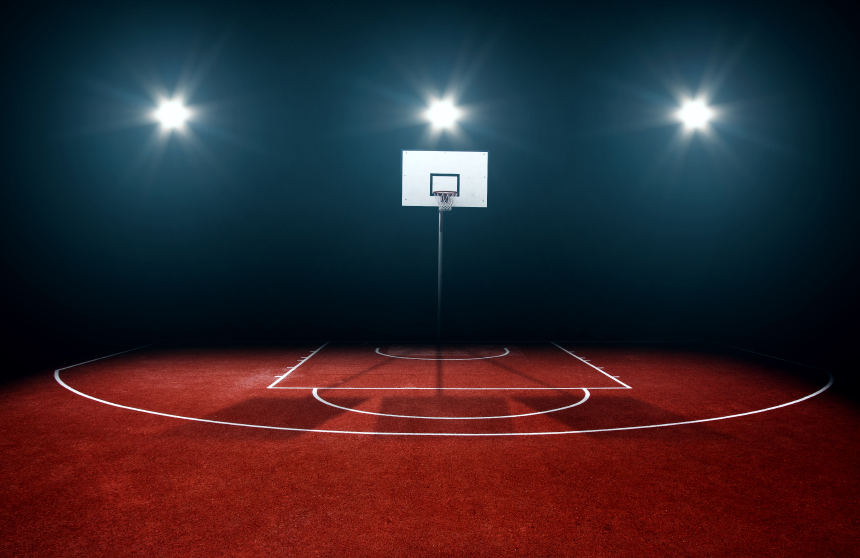 Though these articles usually give you fantasy basketball players tips on who to pick for the entire week, this piece reveals the best guys playing on Christmas Day. There's a fantastic lineup of NBA matchups on Christmas, and that means that there'll be all the more people playing daily fantasy basketball on the 25th. In order for you to come out on top, you should insert the following players into your Christmas lineup.
Rajon Rondo
Though superstar point guards like Kyrie Irving, Stephen Curry, and Russell Westbrook will be suiting up on Sunday, you'll need to be frugal with your salary distribution. Rondo has the potential to put up big numbers with his versatile game. Playing the Spurs on the road isn't a favorable matchup, but that should bring down the cost of acquiring him. Rondo's been going through a bit of a cold stretch lately, but prior to his last three games he had scored 30+ DFS points in six of his last nine games. On the season, he's averaging eight points, seven assists, and just six rebounds. Come Christmas, you'll be able to have all of that for around only $6000, which is a steal.
Andrew Wiggins
Andrew Wiggins' role on the Timberwolves is quickly expanding into that of a go-to guy. Karl-Anthony Towns may have more gaudy numbers, but Wiggins gets more touches and seems to dominate the ball more. That's a good sign from a fantasy sports betting point of view. He's averaging a career-high 22 points and four rebounds, making him one of the best young forwards in the NBA. This improvement in Wiggins' game can largely be attributed to his three-point shooting. He shot 30% in his first two seasons, but he's currently knocking down 38% of his shots from downtown. Wiggins has put up 30+ DFS points in four of his last five, and he'll look to continue riding that hot streak when the Timberwolves visit Oklahoma City on Christmas. $6500 is a small price to pay for such a talented player.
Al Horford
Al Horford is finally rounding into form for the Boston Celtics, and his progression has been a beautiful thing to watch. On Sunday, he'll look to take advantage of the Knicks in New York. Equipped with a deadly outside jumper and a solid post game too, Horford is one of the most versatile centers available. His 16 points and six rebounds per game are right about where his numbers were with the Hawks, so that bodes well.  Horford has scored 30+ DFS points in five of his last six, a testament to his increased production over the last month.  Look for the Celtics to feed him the ball a lot on the 25th.  $7700 is a bargain for such a fantastic center.