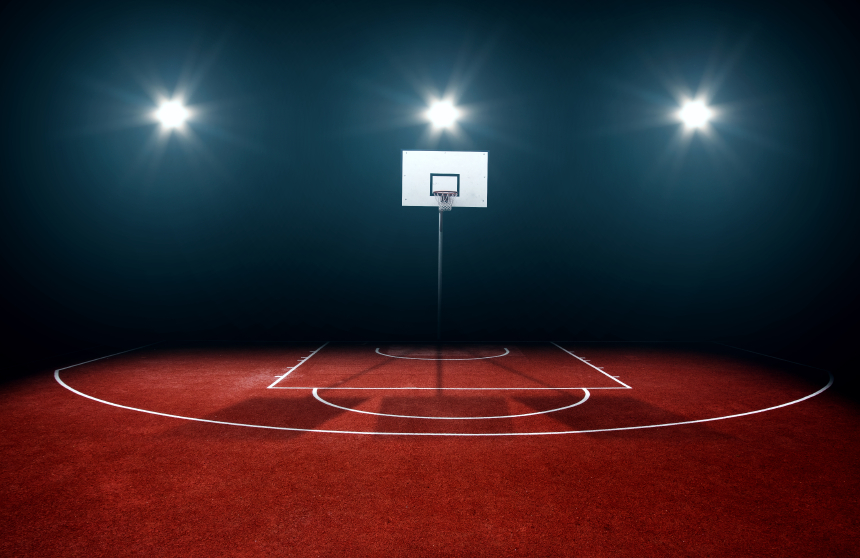 Through four weeks, one trend has remained the same in today's NBA: the performance of a team's star player or players determines whether they win or lose and directly affects the outcome of your own contests.  Case in point: during Kevin Durant's recent six-game absence, the Oklahoma City Thunder went 3-3 with Russell Westbrook carrying a huge scoring load.  In Durant's return on the road against a tough Utah Jazz team that has been playing exceptional defense, he had 27 points, including three three-pointers, to lead the Thunder to a 111-89 blowout victory.  Expect Westbrook's ridiculous numbers to take a hit now that his fellow MVP candidate has returned, but both of them are still viable options on a daily basis because of their scoring capabilities. If you were smart and included Westbrook in your lineup, you would have done quite well!
Don't make the mistake of buying high on pure scorers for your NBA Week 5 lineup.  The most valuable players are the ones who fill up the stat sheet across the board.  Scorers look incredibly tempting on paper, but if they have a bad shooting night, they could ruin your entire fantasy NBA roster.  Although Dwayne Wade continues to impress by leading the Miami Heat with 18.4 points per game, his DFS value almost completely relies on his scoring.  With so many other scoring options on the Heat, it's hard to bet on Wade having a big night, especially considering the fact that he sits out often and you must know whether he's playing or not before the lineups are locked in.  Other players that fit this description include: Isaiah Thomas, Eric Gordon, Wesley Matthews, Kyle Korver, Jamaal Crawford, Kris Middleton, and Monta Ellis.  All of these guys are top-tier performers, but there are numerous cheaper, more consistent options that will be a better fit for your daily fantasy basketball lineup.
Now is the time to buy in on Kevin Love.  The 27-year-old power forward has had a resurgence as LeBron's best wingman on the Cavaliers, averaging 19 points and 12 rebounds per game this season.  His strong play and newfound aggressiveness has dispelled the doubts of last year's critics.  Love put up 19+ points and 8+ rebounds over his last six games, and capped it off with an explosive night against the Orlando Magic, where he scored 34 points and grabbed eight rebounds to go along with four assists.  With Kyrie Irving still on the shelf and the Cavaliers shallow bench not performing particularly well, the responsibility to lead the team while LeBron is on the bench falls to Love. So far, he hasn't disappointed.
Stay away from the Boston Celtics backcourt.  The Celtics simply have too much depth at the guard position for any one player to consistently provide worthwhile DFS value.  Any team that has Avery Bradley, Isaiah Thomas, Marcus Smart, Evan Turner, Terry Rozier, and James Young would already be stacked with talent.  However, most of these guys have to share touches with each other, and in doing so, their fantasy value greatly decreases.  Thomas is the most proficient of the bunch, seeing as the former superb sixth man got upgraded to the starting lineup and is now averaging 21 points and six assists per game.  Still, it's almost impossible to correctly choose which Celtics guard will go off on any given night, and that is why it is best for your lineup if you chose a guard from another team with less depth at the position.