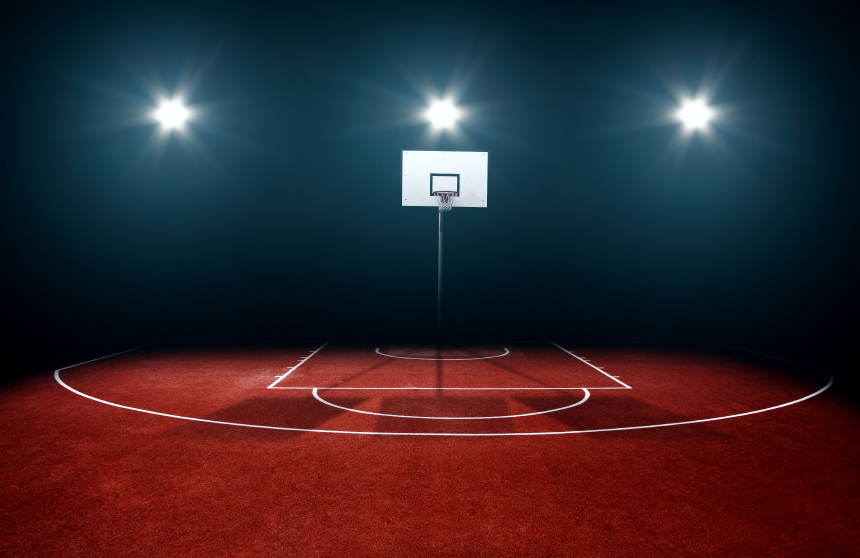 Week 8 in the NBA did not pass without a few surprises and revelations. Against all odds, including a Derrick Rose who looked young again, the Detroit Pistons defeated the Chicago Bulls in four overtime periods 147-144 on Friday night. On Sunday, star Cavaliers point guard Kyrie Irving returned to the court for the first time after recovering from the fractured kneecap that he suffered in last year's Finals. Irving finished with 12 points and four assists in only 17 minutes – not bad for a guy who was sidelined since June.  This NBA Week 8 roundup will tell you everything that you must know when setting your lineups for Week 9.
Toronto Raptors point guard Kyle Lowry has hit a rough patch. It happens to the best of the best, but it is also lowering Lowry's DFS stock significantly. He is still a shoe-in for the All-Star game with his insane stat line of 21 points, six rebounds, and five assists per game, but he is not performing at that level right now. Since December 11, Lowry has made just 35 of 105 shots from the field, a dreadful 33% success rate.  Over that six-game span, he only reached 20 points three times, well off his season average. Lowry is still shooting 40% overall on the season, so don't expect this shooting slump to last.  However, until he hits his groove again, don't waste your precious salary cap money on him.
Is there anyone on the Miami Heat that you can really feel confident about picking for daily fantasy basketball? At this point in the season, the answer is no. Miami's "big three" group of Goran Dragic, Chris Bosh, and Dwayne Wade does produce enough to give the team a winning record, but these guys individual stats don't live up to their DFS prices. The Heat had high hopes for Dragic when they signed him to pair up with Wade in the backcourt, but the Yugoslavian point guard has averaged a paltry 11 points and five assists per game this year. Bosh has been much more consistent, averaging 18 points and eight rebounds, but inexplicably puts up single-digit scoring and rebounding games every once in a while. There are many weapons on this Heat team, and so Bosh still hasn't taken over the offense even with the departure of LeBron James. These days, the main restriction against the 33-year-old Wade is his minutes. He has been on the floor anywhere from 23 to 36 minutes this season, making it incredibly unpredictable to guess how much time he will receive on any given night.  His 19 points per game proves he can provide DFS value when he has the opportunity, but those opportunities can be few and far between.
Kyrie Irving made his season debut on Sunday and didn't disappoint the Cleveland Cavaliers fans. His 12 points and four assists in just 17 minutes reassured Cleveland that he is indeed ready to return to action and lead the Cavs once again. His minutes restriction will gradually be reduced until he finally sees regular floor time again, but it remains to be seen whether or not he will play on Christmas day in Oakland against the Golden State Warriors in the first Finals rematch. No matter what, it is great for the NBA to have one of its biggest stars back on the court, and it could be that he features in your fantasy basketball betting at some point in the near future.