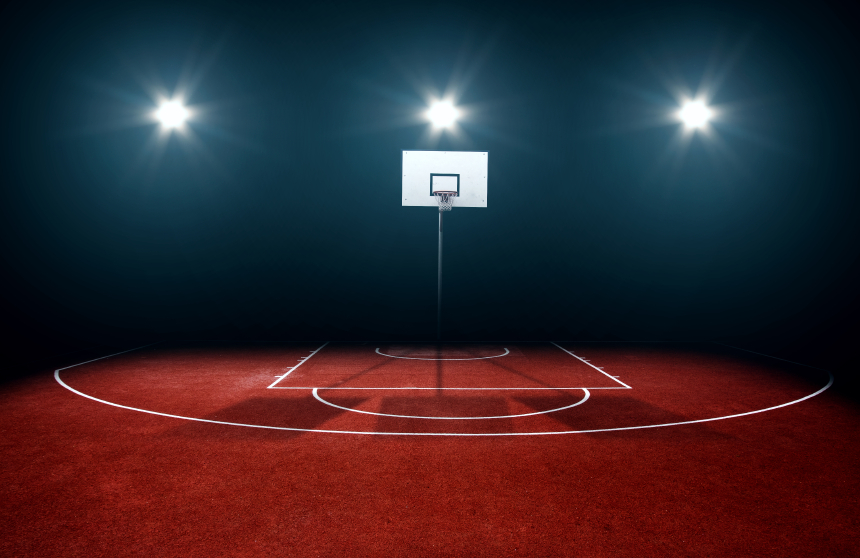 Now that two months have passed, we are about one-third of the way through the 2015-16 NBA season.  DFS players have started to grasp the NBA players that they can trust and those who are too volatile to select, as well as certain sleepers and busts that seem to always surprise you or let you down, respectively.  But, with the DFS landscape changing every 24 hours, you still need all the help you can get to set that perfect lineup.  Here's how you can.
Bismack Biyombo
Bismack Biyombo has arguably been the biggest surprise in the entire NBA season to date.  After coming off the bench and rarely seeing big minutes or production with the Charlotte Hornets, "Biz" has revitalized his career this season as a member of the Toronto Raptors.  His 5.4 points and 8.4 rebounds are both career highs, and those really depend on his increase in minutes.  The athletic big man has seen an uptick in minutes due to the injury woes of Jonas Valanciunas, and has played around 29 minutes per game.  In his normal role off the bench as an energy and defensive guy, Biyombo's stats drop to just 17 minutes, four points, and six rebounds per contest.  Because he is only 6′ 9″, he can be a reach at the center position depending on the matchup, but DFS platforms will never raise his price due to his limited offensive output.  Bismack proved he deserves your DFS selection in his return to Charlotte when he put up a ridiculous linen of eight points, 18 rebounds, and seven blocks against his former team.  Biyombo possesses some of the highest value at the center position in the NBA right now.
Jeff Green
Jeff Green, forward for the Memphis Grizzlies, has seemed to underperform throughout his whole NBA career.  The 6′ 9″ versatile swingman out of Georgetown looks like an NBA superstar, but his stats have never reflected that title.  He has fought through a terrible neck injury to return and play for the Celtics and Thunder before coming to Memphis, and still has the potential to be great.  Grizzlies coach Dave Joerger has given Green an even better chance to showcase his skills by moving him into the starting lineup to replace power forward Zach Randolph.  Although Randolph had been a mainstay in the front court for the Griz for years, Joerger wants to "play small ball" to try and catch up with an athletic, three-point-shooting league.  Green has accepted that challenge and averaged 14 points and four rebounds per game as a starter, and those numbers will only go up as he gets more comfortable in that starting position and sees his shots fall more often.  He can be a streaky play at times, but his low price justifies taking him because of his newfound 30 minutes per game and raw talent.
Aaron Afflalo
Aaron Afflalo has finally find a home in the New York Knicks.  The eight-year veteran shooting guard has laced them up for four other teams prior to the Knicks, but seems to be settling in well with this upstart New York squad.  He is the Knicks next best scorer behind star forward Carmelo Anthony, and has proven that with 14 points per game.  Afflalo has even shown flashes of brilliance with a 31-point game and a 29-point game already this year. Armed with a deadly mid-range jumper and a serviceable three-ball, Afflalo has found the nylon on 48% of his shots this year, a career high.  The only detractors from selecting him are the Knicks depth at the guard position and how often they share the ball, but Aaron Afflalo will get enough shots on a daily basis to outperform his low prices and generate solid scoring outputs for your lineup.