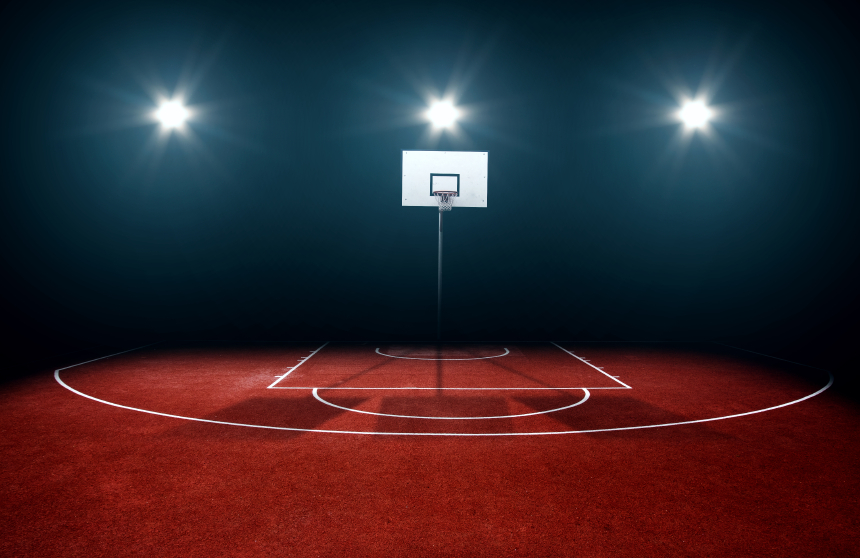 The NBA certainly did not disappoint its daily fantasy basketball fans in Week 9.  The Christmas Day games were exciting and unpredictable, and the week's other games were thrilling contests as well.  The Warriors proved they are still the best, and the Cavaliers made their fans anxious with a pair of embarrassing losses to close the week.  Blake Griffin got hurt, and the Lakers fans are still praying every day that Kobe doesn't. This NBA Week 9 roundup will tell you everything you need to know as you look forward to next week's contests.
Although a handful of NBA teams have found much success through teamwork and ball movement, that style of play does not translate well to DFS at all.  The best NBA players for DFS are those who get a high volume of shots and a lot of chances to fill up other categories, not guys who share the ball too much and are not heavily involved in their team's offense.  The Hawks, Magic, Celtics, and Spurs all have winning records so far this season, but it is difficult to justify selecting players from those teams for DFS, especially on nights with huge slates of games.  Those players who are leaned on for the bulk of their team's offense and who are the first or second options in said offense are ideal for fantasy basketball betting lineups.
Today's aging stars have once again shown us that their play is too erratic for us to pick them in fantasy basketball betting.  After a 31-point game in Denver on December 22, Kobe Bryant put up fantasy duds in the following two contests with only a combined 31 points, four rebounds, and six assists.  Both Manu Ginobili and Tim Duncan have put up decent numbers when they receive a healthy number of minutes, but both of these aging soon-to-be-Hall-of-Famers rarely get the playing time they did in their prime.  Joe Johnson's poor play has been one of the year's biggest disappointments.  The 34-year-old Brooklyn Nets guard has shot only 35% from the field, the worst of his career by almost 50 percentage points.  His 11 points per game are his lowest since the 2002-03 season, and he simply looks old theses days.  Gone are the deadly crossovers he employed to fool opponents.  Gone are the game-winners that he seemed to make every time.  Johnson's game is quickly deteriorating, and it is sad to see.
The Portland Trailblazers shocked the world in many ways with their play in Week 9.  Following the Cavaliers taxing loss to the Warriors on Christmas Day, they were forced to travel to Portland to take on the Blazers on a road back-to-back set.  They were clearly tired from the extensive travel and didn't want to be there after the Golden State loss.  However, without Damian Lillard, you would think the Trailblazers wouldn't stand a chance, right?  Wrong.  They came out firing, outscoring Cleveland 34-12 in the first quarter and never looking back.  The Blazers blew out the Cavs 105-76, putting more coal in their stockings.  Then, on Sunday the 27, Portland headed to Sacramento on a back-to-back of their own to take on the Kings.  They pulled out a 98-94 victory without Lillard once again thanks to the heroic play of C.J. McCollum.  McCollum had the best game of his young NBA career, finishing with a ridiculous 35 points, 11 rebounds, and nine assists.  Regardless of when Lillard returns, the Trailblazers are a popular team in DFS heading into Week 10, and rightfully so.